Manage Stock Updates
This gives you information on the latest stock updates in the selected feed. To access this information navigate to Product Feed > Manage Feeds > Click on the details link which will take you to the "Manage Feed - Recently Updated Products" page.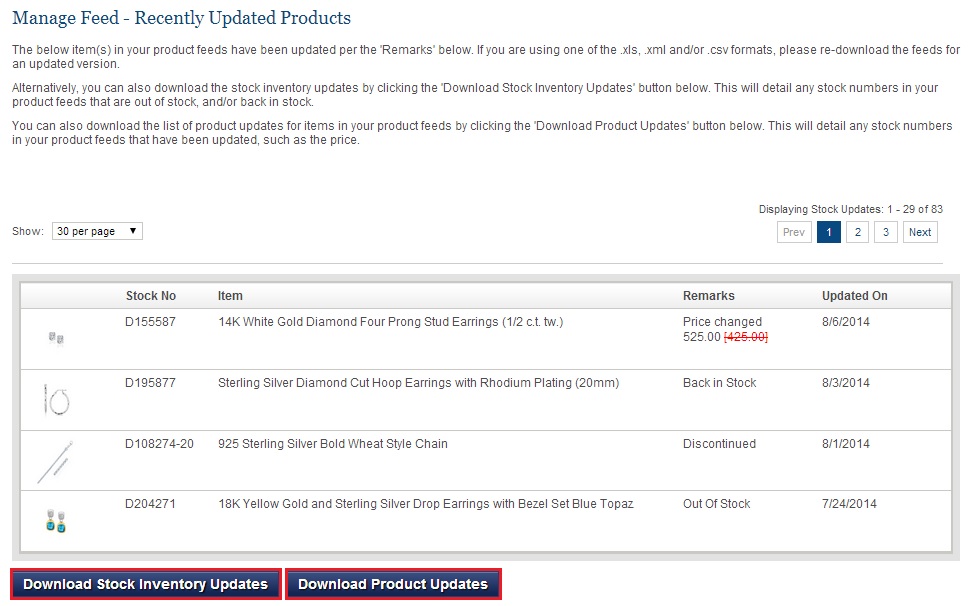 You can download the following feeds.
i. Download Stock Inventory Updates (Amazon compatible)
ii. Download Product Updates